The beginning of this year marked a good start for many actors in the Bollywood but for some, it was a tough journey of testimonials and patience. One such name in the chart-toppers is the living Legend Irrfan Khan who was earlier diagnosed by the neuroendocrine tumor which was a completely new term for him and in the medicinal field too. His journey for sure has become one among the most inspirational and brave encounter for all of us. We hope he gets well soon!
We all know that Irrfan Khan was on headlines earlier this year for his early diagnose neuroendocrine tumor which was a complete shock for his fans and followers. His condition was at such a critical stage that eventually had made many Bollywood actors too to give heart consoling sympathy around. Recently he has opened up with his struggles and experience which not only his physical but mental condition too had undergone at such a crucial time.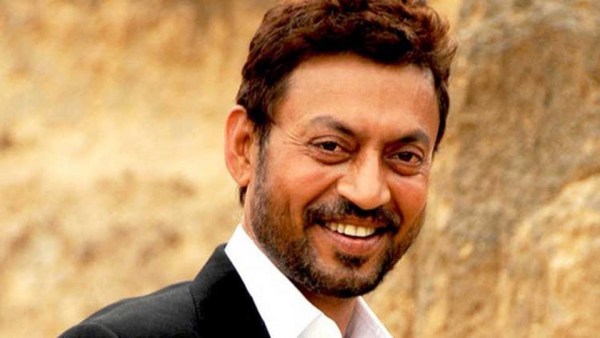 His statements testify that it was never easy for him to fight cancer. And that too one as such which was completely new to his knowledge and dictionary. Irrfan admitted he broke down discovering his real state as the disease was rare and hardly knowledgeable across for medical recoveries. He had also mentioned that the lack of information was more of like experimenting on him with trial and errors as if he was the first one to be affected by it.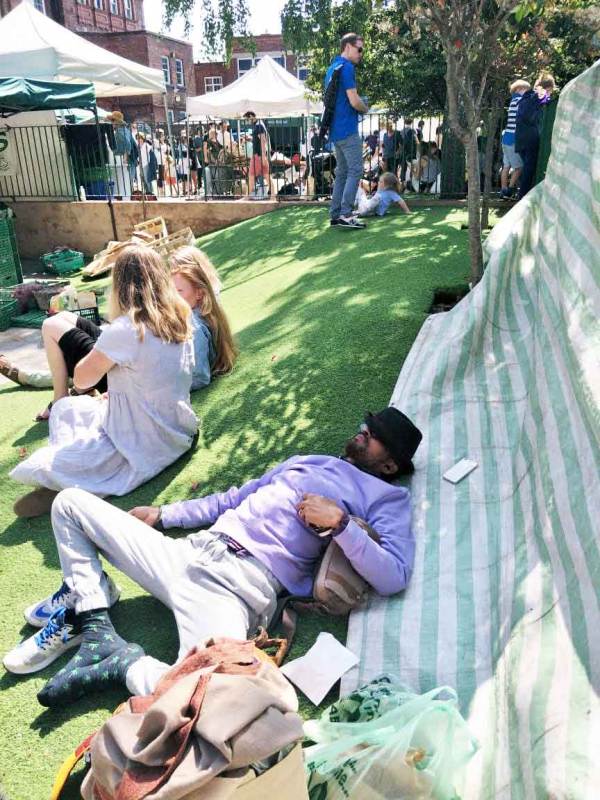 Irrfan Khan in London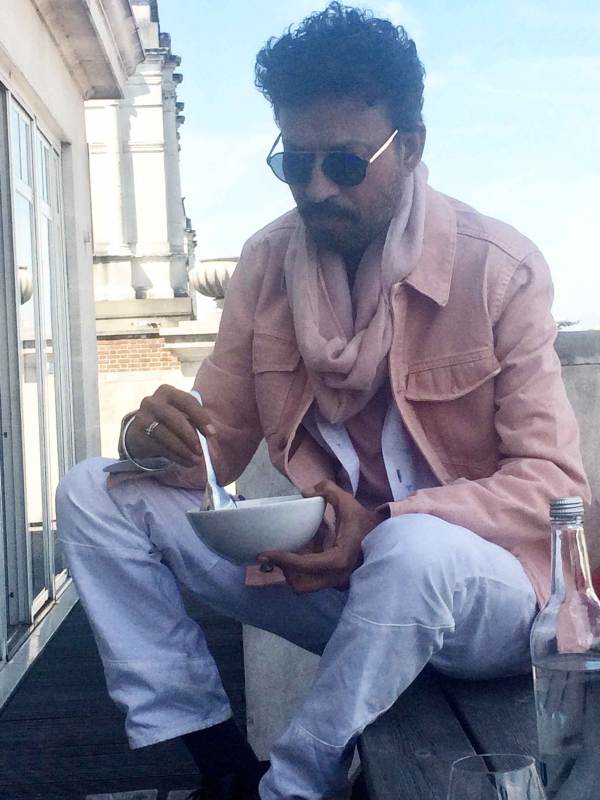 Irrfan Khan in London
Earlier during his health fluctuations, Irrfan used the Twitter platform to share some words with his followers and fans. He wrote," Life is under no obligation to give us what we expect: Margaret Mitchell. The unexpected makes us grow, which is what the past few days have been about. Learning that I have been diagnosed with NeuroEndocrine Tumour as of now has admittedly been difficult, but the love and strength of those around me and that I found within me has brought me to a place of hope. The journey of this is taking me out of the country, and I request everyone to continue sending their wishes. As for the rumours that were floated NEURO is not always about the brain and googling is the easiest way to do research :-) To those who waited for my words, I hope to be back with more stories to tell." For Irfaan talking to his son all this while in the hospital has become a source of positive and strengthening energy to survive these tough times!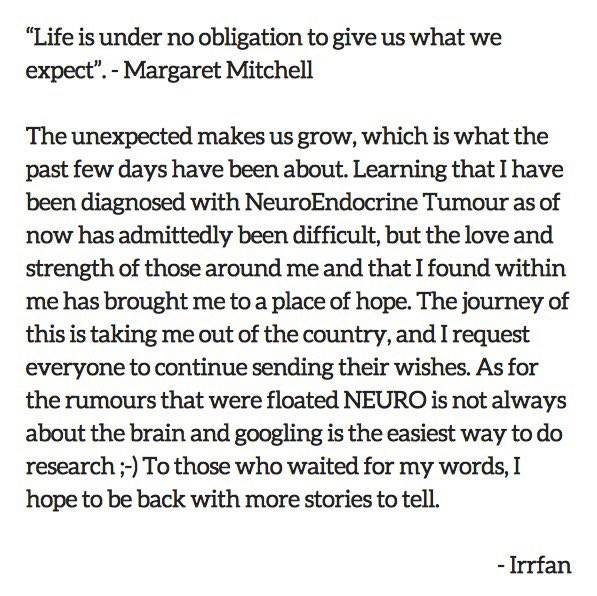 Despite still on the journey of recovering health conditions, Irrfan has shown the very positive attitude towards his life and the upcoming movie
Karwaan
which is expected to hit the cinemas on 10 August 2018. Earlier Irrfan tweeted the movie poster with a caption,"Beginnings have the innocence that experience can't buy." We can totally relate this with his health condition as well. The film looks promising with Mithila Palkar and Dulquer Salmaan. Mithali who is making her debut film this year said that Irrfan is really being missed for the film promotions and hopes best for him to get cured as soon as possible. It is also being heard from the sources that last week the screening of the movie was arranged in London for Irrfan.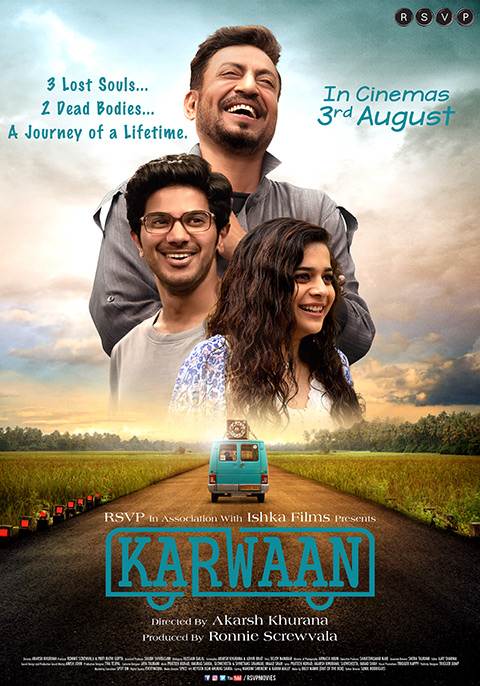 When Irrfan was admitted in the hospital of London, to his opposite was the Lord's Stadium. The Mecca of his childhood dream. Amidst the pain, Irrfan says that he saw the poster of Vivian Richards. In the same hospital right above his room was the coma ward. For Irrfan this two jolts made him realize that between the game of life and the game of death, there is just a road. Irrfan said to this realization that, "This realization made me submit, surrender and trust, irrespective of where this takes me, eight months from now, or four months from now, or two years. The concerns took a back seat and started to fade and kind of went out of my mind space."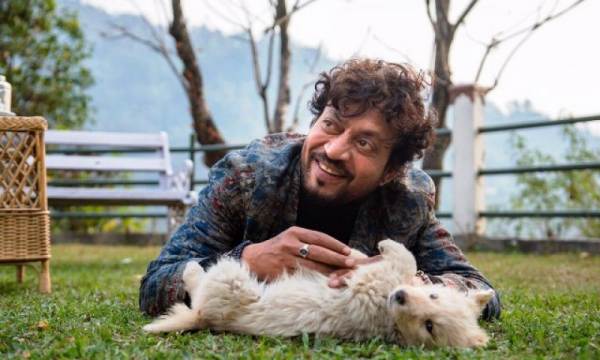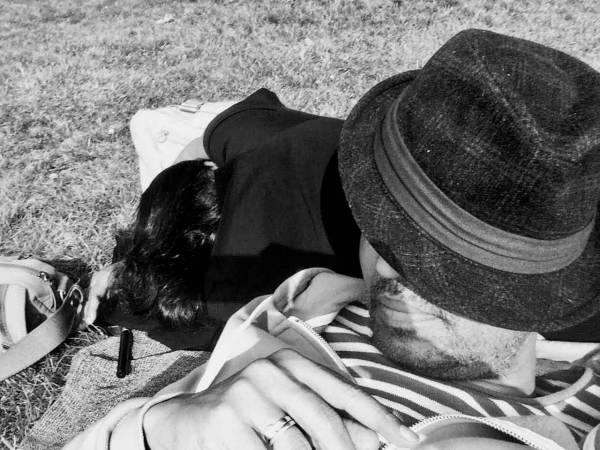 Till now he has been positively responding to all his well wishers and followers expecting that all their prayers at some point unite all together and work all in his favours. We wish he recovers soon and comes back safe !!!!!
This article was researched and written by the author herself.
Samia Suhale