And it seems like fans of Gandi Baat are in for a treat since AltBalaji just announced Gandi Baat season 6. The announcement came recently when the producers unveiled the trailer for Season 6 Gandi Baat on January 16.
Since OTT platforms have slowly started to go mainstream and produce shows that can get them instant numbers, the number of erotic web series has suddenly increased. It seems that they have found a new-life on OTT since there wasn't enough space for any major erotic shows before OTT came into India. One show that has become synonymous with the term erotica or erotic web shows is Gandi Baat. Gandi Baat is an original show from Balaji's OTT platform AltBalaji. The show became one of the first most recognized
adult shows
in India and kick-started the trend of adult shows among the Indian audience. It became a rage and those who couldn't afford to buy a subscription, watched it free by downloading it. Such was the craze around the show.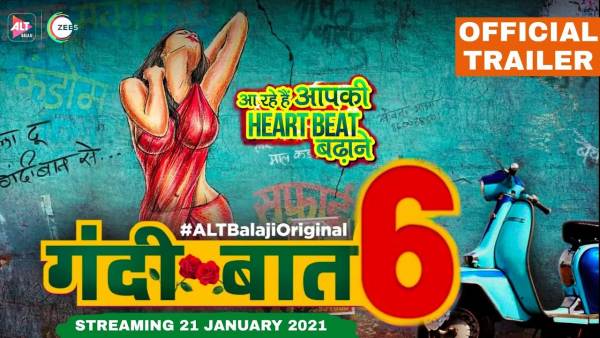 Gandi Baat has become a very successful venture for its producers too since it has become one of the most-watched shows in India. The show narrates raunchy stories of lust and sex from the rural part of India. The show goes all out with nudity and sexual scenes which is one of the reasons why it enjoys such a massive number of viewers. Gandi Baat has successfully brought back the rural life into the discussion around sex and pleasure. It is because of this reason that the show has had a total of five seasons till now, with each season exploring different sexual adventures.
And it seems like fans of Gandi Baat are in for a treat since AltBalaji just announced Gandi Baat season 6. The announcement came recently when the producers unveiled the
trailer of Gandi Baat
Season 6 on January 16. The trailer gave people a glimpse of what the show packs in for them. The trailer opened to great news as it instantly got on the trending page of YouTube India. It has gotten around a million views. This proves how people are crazy about the show.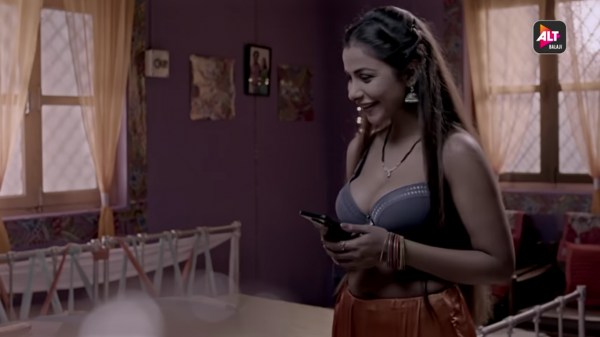 Gandi Baat Season 6 wouldn't be like the previous season as it seems like the makers are trying to play with their format by infusing elements of a thriller into the show. This comes as a good surprise for the fans of the show.
Gandii Baat Season 6 Cast Details
Gandi Baat Season six has an interesting cast in place with many new faces getting introduced. Mahima Gupta, who is a social media influencer and a fashion model is all set to set screens on fire with her innate sensuality. She would be playing a major role in the show. Apart from her, the show also has Disani playing another major role. She is also a social media influencer and has acted in several well-made short films. Apart from these two, Gandi Baat Season 6 is filled with many other fresh-faces. Actress Alisha Khan will also star in this season. Compared to the other two actors, Alisha has some experience of being in front of the camera. Other names include Nidhi Mahawan, Mohit Sharma, Riya Patwa, and Shivam Mehta.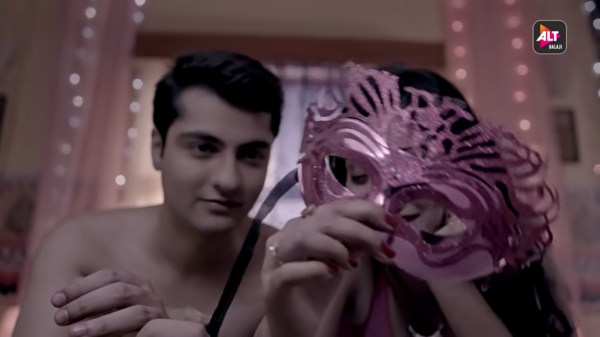 Where to watch Gandii Baat online for free?
Gandi Baat season 6
will be available for streaming from 21st January on AltBalaji's streaming app. You can easily stream the show online on the app by buying a subscription of AltBalaji and Zee5. But since a lot of people who watch the show are young and may not have enough resources to buy the yearly subscription. For them, a good alternative can be to check in other free providers. Aggregators like Jio, Vi (Vodafone idea) and
MX player
historically have made these shows available on their platform for free. A lot of websites and apps allow streaming the show for free without any costs. Apps like Tubi, Popcornflix, SnagFilms, and many others allow people to watch web shows for free. You can stream Gandi Baat Season 6 for free by downloading these apps on your device. You can even download the show for free from these applications. However, do check for copyright issues on the later app.