AltBalaji's bold and erotic web-drama Gandii Baat has already taken the streaming world by the storm. The show has been widely regarded as taking it up the notch when it comes to adult web series and has become one of the most watched show available on OTT sevices. The first three seasons dealt with topics considered taboo in our society such as threesomes, BDSM and prostitution creating a storm in the streaming world. With all the hype surrounding it, we are finally getting a brand new fourth season and we can't wait for the release date.
Gandii Baat 4 the ALTBalaji series directed by Sachin Mohite's Jaasvand Entertainment will star Vikrant Thakry, Akanksha Verma, Megha Prasad, and Taniya Chatterjee.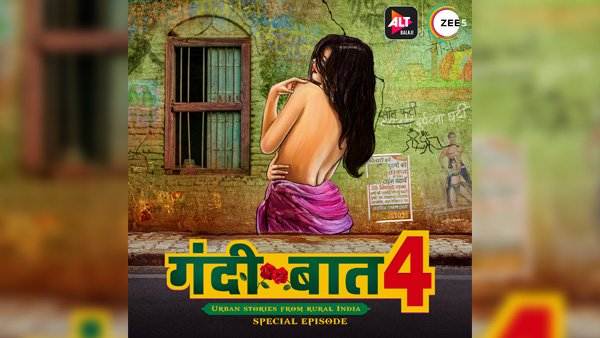 Season 4 streaming on January 7
7th january 2020
The official trailer for Season 4 was released on 3rd November and we are finally getting brand new stories starting on 7th January, 2020. Season 1 had 4 episodes, Season 2 had 5 episodes and Season 3 consisted of 4 episodes. The new season will debut on 7th January with a new story starring Aditya Singh Rajput and Mridula Mahajan.
Trailer for season 4 aired on 31 Dec, 2019
Platforms to watch online. All Gandii Baat season 4 episodes available on the streaming platform.
All the three seasons are available to watch on the following platforms:
- Altbalaji platform that can be subscribed at Rs. 100 for three months and Rs. 300 for twelve months. Amazon Pay users can also avail a discount of 50% on their purchase.
- Zee5 subscription starting from 199
- Airtel TV if you have Airtel Rs. 399 Postpaid Plan
- Jio Cinema and people with Jio sims can watch it there for free.
- Vodafone Play and people with Vodafone sims can watch it there for free.
Get the alerts when Season 4 arrives
Rate
Seasons 1, 2 and 3 to get notifications on the release of Season 4. We will notify you via email for the new episodes and the links where to watch them when they are available.