After producing hit original shows like Bose: Dead/Alive and Karrle Tu Bhi Mohabbat, ALTBalaji is all set to flabbergast us with their boldest and darkest show yet, Gandi Baat.

The show will navigate through the narrow lanes of rural India and discuss the desires and prejudices in those corners of this country we don't always talk about.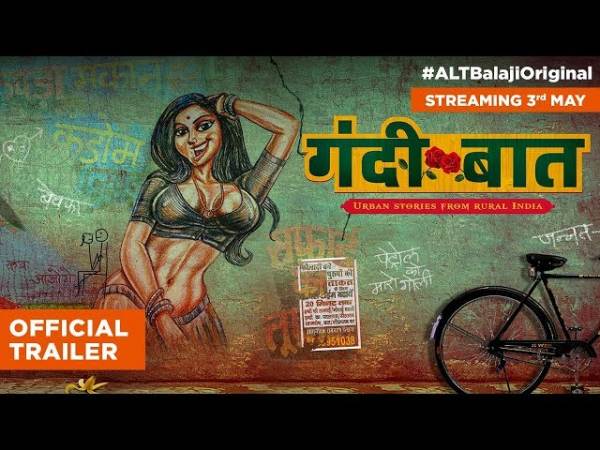 Watch trailer

"Guriyan ke saath shaadi karan di (they married me to a doll)", cries a man in the trailer of this show. In the very next scene, he seems surprised that the doll has come to sleep with him.
A father-in-law flirts distastefully with his daughter-in-law and a woman is seen getting raped by a snake.

Gandii Baat promises a slew of provocative tales in its 10-episode run. It will push a lot of boundaries and let everyone know that the country is ready to discuss lust, rural rumours and taboos.


"Each episode will tell a different story about relationships and taboos," read a statement released by Alt Balaji. "It will explore topics and stories that exist in every section of the society but are never spoken about or discussed openly."
In a tweet, Ekta Kapoor has said, "It's our v own black mirror".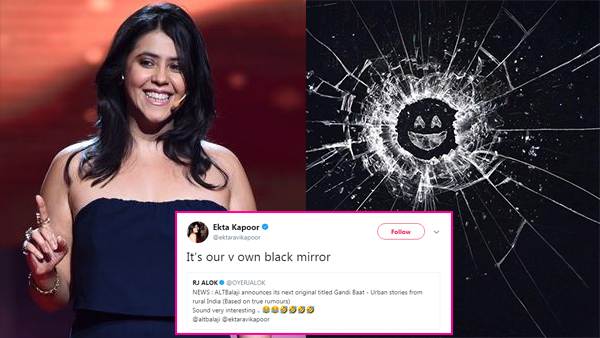 Directed by Sachin Mohite of Savdhaan India fame, the cast includes Anant Joshi, Narayani Shastri, Vikas Verma, Neetha Shetty, Rohit Choudhary and Rajesh Tripathi.

With this show ALTBalaji will become one of the first Indian OTT platforms to produce and host an anthology series.
Gandii Baat will be available for streaming from May 3.


Disclaimer: The opinions expressed in this article are the author's own and do not reflect the view of the website.
Deblina is a self-proclaimed cine buff with a decent taste in music. She is also an engineering student with a passion for story-telling.