We recently curated list of lighthearted, mostly youtube based shows available for free here. We are taking the binge-watching to next level with this new list with best of drama shows out there. We know sitting in your homes can lead to absolute boredom but with the current Corona pandemic going around, it's better to stay safe in the comforts of our home and stay clean. Also not to worry, we have your isolation period covered. Here is a list of brand new shows From Netflix and Amazon Prime to Hotstar and Voot, here is a list of amazing shows that you can binge on various streaming platforms during this lockdown.
Indian Shows
She - Netflix
After
Jamtara: Sabka Number Ayega
and
Taj Mahal 1989
, Tipping Point's third collaboration with Netflix brings in the legendary Imtiaz Ali.
She
is a crime thriller starring Aaditi Pohankar (
LSD: Love, Sex aur Dhokha
) as a female constable who gets entangled in a huge web of crime and drugs as she goes undercover to bust a drug-smuggling gang led by Vijay Varma (
Gully Boy
). Pohankar and Varma shine in their performances and Ali successfully creates an intense thriller with a gripping story and amazing performances.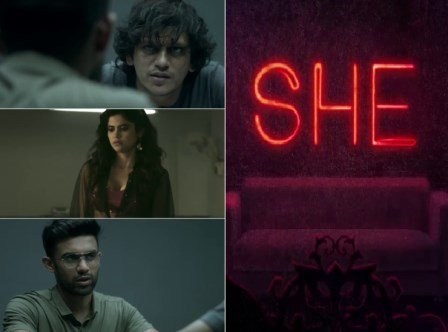 Social News XYZ
Even though Voot hasn't really gave us a show to remember, it all changes with their latest outing
Asur: Welcome to Your Dark Side
. Starring Arshad Warsi, Barun Sobti, Anupriya Goenka and Ridhi Dogra, Asur is a one-of-a-kind thriller series in India that will not just throw you off the edge but will also manage to creep under your skin with it's themes, philosophies and it's eerie atmosphere. It follows two CBI officers who are trying to catch a brutal serial killer. A masteful blend of crime, mythology, suspense and philosophy, Voot has hit the ball straight out of the park.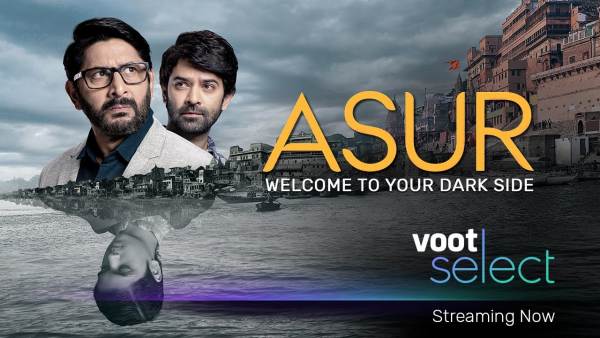 Youtube
Neeraj Pandey is known for his brilliant work in espionage movies such as
A Wednesday!
,
Special 26
and
Baby
. Inspired by several espionage missions undertaken by India in the last two decades, the show manages to give thrills all along the way. There is excitement, action and a whole lot of action. Not to mention, the talented cast including Kay Kay Menon, Sharad Kelkar, Divya Dutta, Karan Tacker, Vinay Pathak and Sana Khan. If you love great espionage thrillers and enjoyed Pandey's previous works, this is definitely not to be missed.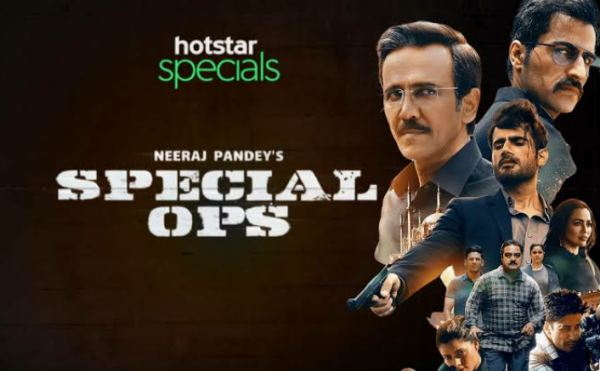 Koimoi
Netflix's second collaboration with Viacom18's Tipping Point is a romantic dramedy set in Lucknow in the year 1989. The show is filled with some brilliant actors such as Neeraj Kabi, Geetanjali Kulkarni, Danish Hussain, Sheeba Chaddha and many more. All the different characters in the story and their respective storylines are all interesting and will keep you glued to it. There is an immense attention to detail and this show manages to transport you to the city of Lucknow in the year 1989.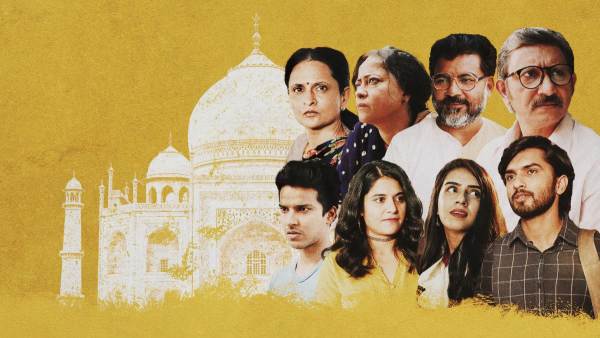 NDTV Gadgets
OML Entertainment's collaboration with Amazon Prime has given us some real fun content to watch but their newest black-comedy Afsos just gave us probably the best black comedy series of India. Afsos stars the talented Gulshan Devaiah in the lead as a depressed man who wants to commit suicide but fails everytime. This show can get depressing, dark and also make you laugh at the same time. The supporting characters, particularly Sulagna Panigrahi and Heeba Shah are fantastic and make it an amazing delight.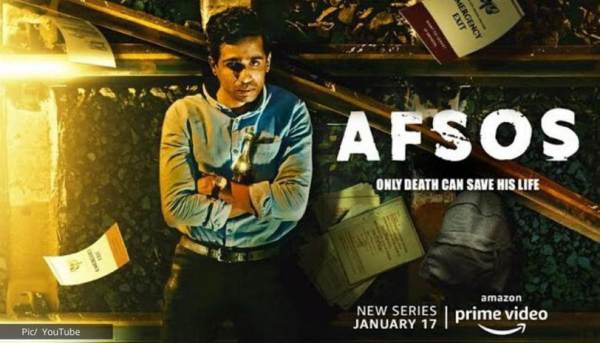 Republic World
After a slew of disappointments such as
Drive
,
Chopsticks
and
Ghost Stories
, Netflix's first project with Tipping Point gave us a refreshing crime drama that dealt with the world of phishing taking place in the Jamtara district of Jharkhand. It is impactful and will keep you on your edges.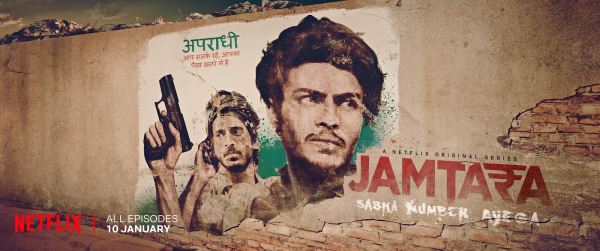 NDTV Gadgets
Kabir Khan's
The Forgotten Army
is based on his directorial documentary debut from 1999, which took 20 years for Kabir Khan to finally bring to the screen. Khan brings us the war saga about the men and women in the Indian National Army led by Subhash Chandra Bose and he perfectly delivers in telling us this historic tale of the Azad Hind Fauj or the 'Forgotten Army', the ghosts of war that still haunt our country and capturing the ideas of identity, independence and the cost of freedom.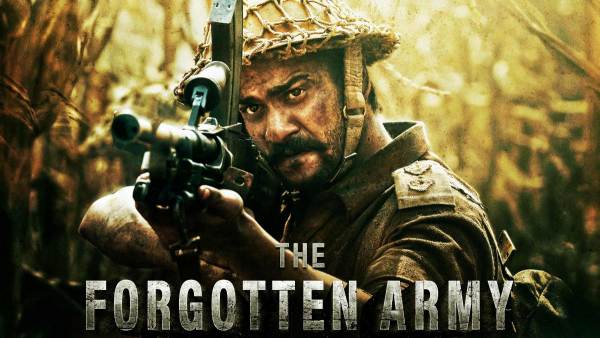 India Today
TVF has become the staple for relatable stories and while with
Kota Factory
, they showed us the tensions and struggles engineering aspirants go through in the coaching capital, Kota, in
Hostel Daze
, the struggles and chaos of an engineering student is delightfully presented with all the fun and stupidity of hostellers shown to a full extent. The show's four leads Nikhil Vijay, Shubham Gaur, Adarsh Gaurav and Luv are fantastic in their performances giving us four of our favorite Indian leads in a TV show. This is a hilarious comedy show and will please all engineers and non-engineers alike.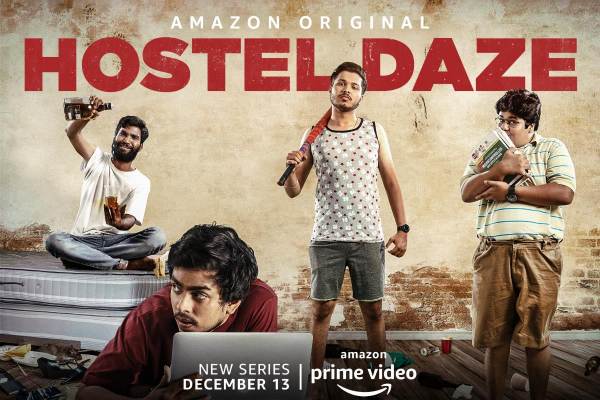 NDTV Gadgets
It's got Vir Das travelling across the country with various amazing comics such as Ashwin Mushran, Suresh Menon and Anu Menon in an attempt to answer the question, what does India find funny? Do we need to say more?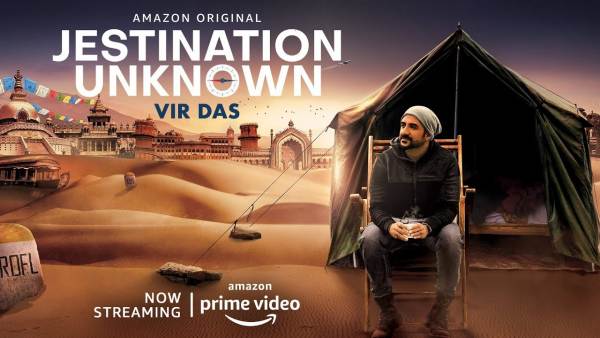 Youtube
BONUS: Pushpavalli Season 2 on Amazon Prime Video
Sumukhi Suresh is not just an amazing stand-up comedian but an absolutely hilarious actress and a brilliant creator.
Pushpavalli
Season 1 is one of the finest comedies available on Prime Video and in case you haven't seen it, STOP EVERYTHING AND DO IT NOW! Also while you're at it, do check the second season out too. It's as much as fun as the first one and has a bunch of absolute comic delights such as Naveen Richard, Shraddha and our favorite Ashok Pathak as T-Boi.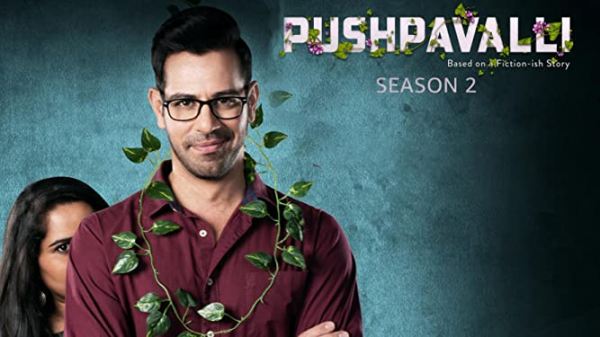 Prime Video
Non-Indian Shows
Al-Pacino leading a team of Nazi-hunters which include Logan Lerman (
The Perks of Being a Wallflower
), Josh Radnor (
How I Met Your Mother
), Carol Kane (
Unbreakable Kimmy Schmidt
) etc. Inspired by real life Nazi hunters through the decades, it follows a diverse band of Nazi hunters living in 1977 New York City who discover that Nazi war criminals are conspiring to create a Fourth Reich in the U.S. This is a fun-filled action ride and if you're a Al Pacino fan, there is little doubt you will want to miss it.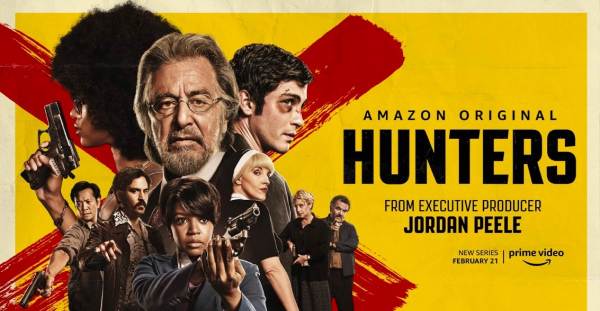 The Mary Sue
Although it came out in a very disturbing time but this is one of the best documentary series in Netflix. It is very informative, inspiring, visually spectacular and a great story that everyone should see. The series covers a range of issues relating to pandemics, such as the possibility of an influenza pandemic and research on achieving a universal vaccine, to emerging viruses, anti-vaxxers, and the Ebola virus disease outbreak in Africa. A great show that is actually essential in times like these.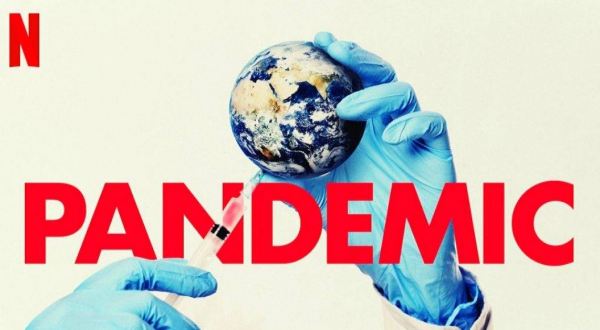 Behindwoods
A continuatiion of the epic 1987 graphic novel by Alan Moore,
Watchmen
does an absolutely fantastic job of recreating the world of Watchmen, making it suit the modern times. It is a masterpiece in storytelling and world-building and an absolute delight for fans of Watchmen. Even if you haven't read the graphic novel or watched the 2009 movie, it will still please you with it's intelligent commentary on social and political issues. The cast including Yahya Abdul-Mateen II, Tim Blake Nelson, Jeremy Irons, Jean Smart and ofcourse, Regina King are absolute pleasure to watch and the way it creates a new story while paying tribute to the original, it's crazy yet expertly executed.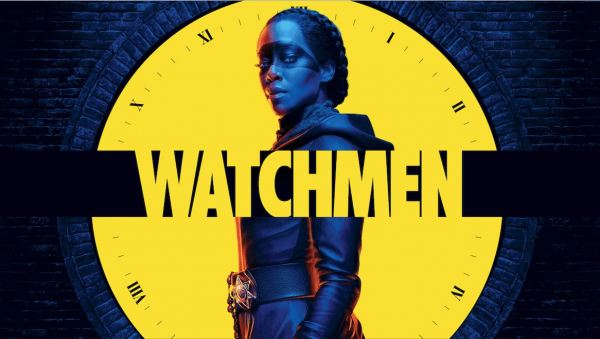 JoshHigler's Twitter
A coming-of-age drama like never before,
I Am Not Okay with This
is Netflix's latest dramedy starring Sophia Lillis and Wyatt Oleff of
It
fame. Both of them once again give charming and great performances and make this is a perfect companion to Netflix's other coming-of-age drama
The End of the F***ing World
.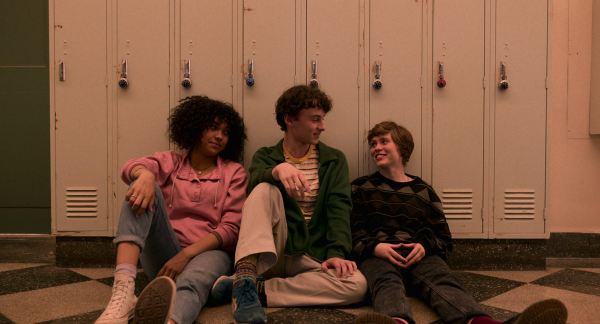 Collider
Based on Phillip Pullman's epic novel trilogy of the same name,
His Dark Materials
is a brilliant adaptation of the novel and has set the tone for another epic HBO drama that will appeal to everyone from children to adults. Dafne Keen of
Logan
is a marvelous lead to follow and the performances of James McAvoy, Ruth Wilson, Anne Marie-Duff, Lin Manuel Miranda lift it to it's full potential.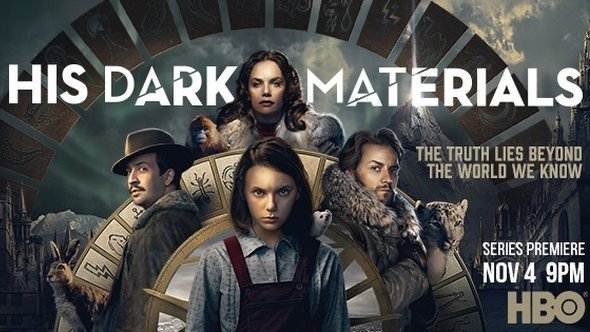 SerienJunkies
Money Heist
or La Casa Da Papel has become one of the best crime heist dramas of recent times and has managed to thrill us with each new season. The people's voices are finally heard and we are finally getting the fourth part of this thrilling crime drama. If you still haven't come around this show, we suggest you to do it now and you can thank us later. The fourth season premieres on April 3rd so it's a great time for fans to catch up on the story again.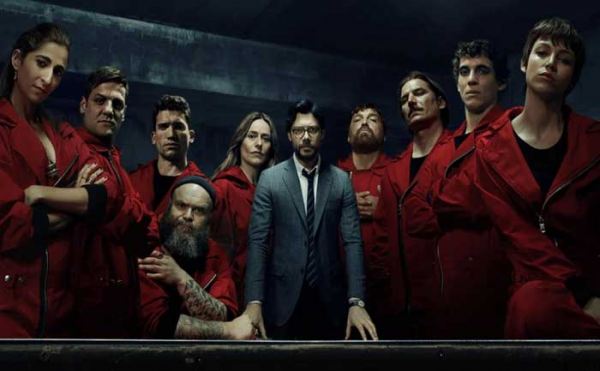 The Live Mirror