With the conclusion of season 1 of The Timeliner's newest entry Flames, the web series has struck quite a chord with it's audience and now everyone is eagerly waiting for it's season 2. So let's dive into what goes in season 1 and when can we expect season 2.
REVIEW | SEASON 1
The Timeliner's
Flames
is a cute, adorable, and at times cringe(but in a good way) series. It's a reminiscent of many peoples teenage when we all had a high school or tuition classes crush to whom we never could talk or express our feelings too. This series is all that and more. The story revolves around teenage love, heartbreak and will soon transport you to the days when getting a cursory nod from your crush meant the world. Let's see what makes this series worth watching: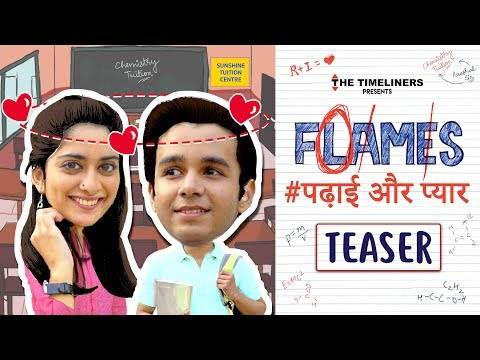 1. Casting
Rajat who is played by Ritwik Sahore, is the lead of the show is a studious guy, who wants to score really high in the tuition tests, but mostly scores 3-4 marks less than full score. Then there's his Dabang friend Pandey played by Shivam Kakar, who is happy scoring a mere 5. Playing his love interest and best friend of Rajat is bubbly, cheerful and bindass Anusha, played by Sunakshi Grover. Ishita portrayed by Tanya Manaktala is the new girl who enters the coaching classes and to whom Rajat becomes totally allured.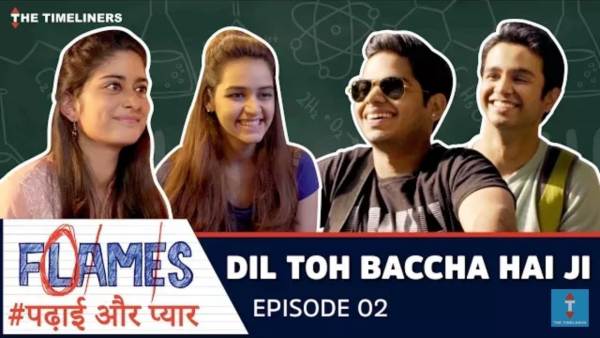 2. The Wow Factors
The most appealing factor of the series is its simplicity and realness. The shows main USP is its power to make most us take a walk in memory lane when everything was new and exciting, and friends were everything . The directors artistry to use the 90s era romantic movie songs and Easter eggs in the series is it's plus point. The acting talent of the young cast is commendable. Deepesh Sumitra Jagdish's voice over with science puns in the background gives a nice and fresh touch.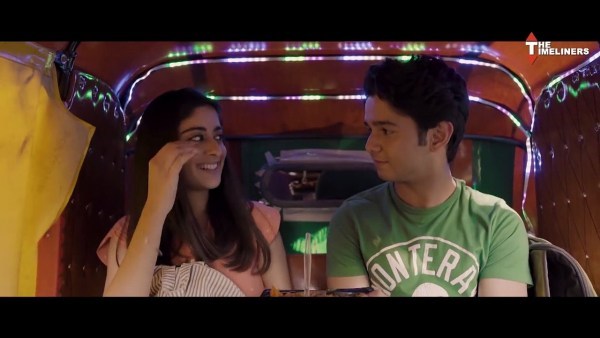 3. What You're In For?
You're definitely in for a nostalgia-filled ride with an innocent and adorable love story with some fine screenwriting.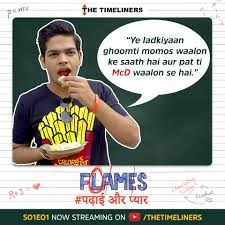 RELEASE INFORMATION | SEASON 2
After the flaming success of season 1, everyone is asking the same question
'Where is the 2nd of this nostalgia fest series'
But since the first series ending only recently, there is no official news on this beloved web series. Everyone's eagerly waiting for the return of adorable Rajat, super cute and lovely Ishita, chicken momo lover Pandu and bindass girl Anusha. What Season 2 holds is still a mystery, but it'll surely be another fun ride filled with 90s swiping nostalgia, pure teenage love, heartbreaks and lots of comedy.
But we got your back. Rate
Flames
, so that we can send you email notification when new season arrives. In the meantime, you can enjoy by watching
The Aam Aadmi Family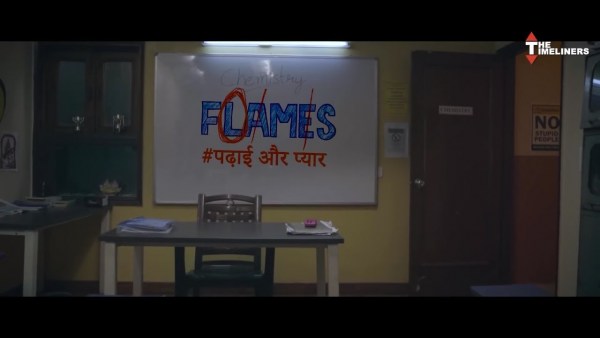 Disclaimer: The opinions expressed in this article are the author's own and do not reflect the view of the website.
Viraj is currently pursuing Bachelor in Commerce from St. Aloysius College Jabalpur. Strong coffee, some sarcasm and binge-watching fuels his day.