From the 2010's The Social Network, to the Comedy TV Show Silicon Valley to the much more serious Halt and Catch Fire
Tech based films have almost become its own subgenre.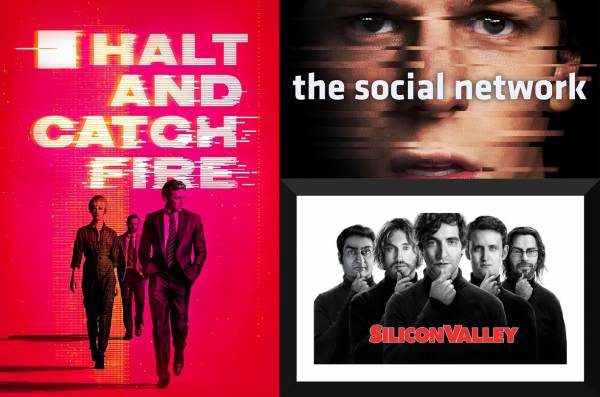 The Social Network made Mark Zuckerberg's
From what used to be badly acted out docu-dramas about the real people of the tech industry (1999's Pirates of the Silicon Valley), it has now evolved to fictional stories based on the technological marvel known as...
The Startup!
We Indians are no stranger to this genre, TVF's
Pitchers
is a solid entry. However, today we are going to talk about the latest in this genre.
Upstarts
. Now streaming on Netflix!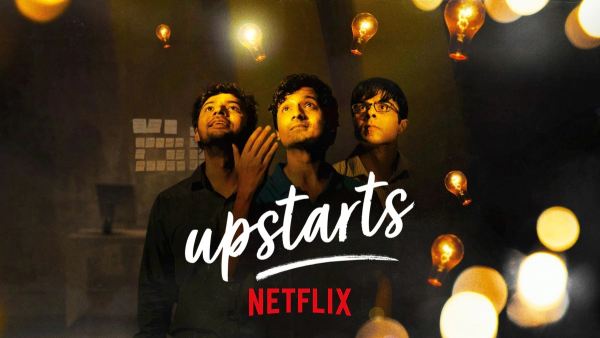 CEO Kapil (Priyanshu Painyuli), CTO/Coder Yash (Chandrachoor Rai) & Vinay (Shadab Kamal)
This will be more than just a review of Upstarts. It is a discussion of the themes of this film, the message it conveys and how it reflects the real world. As for me, I have actually done the whole 'startup and eventual failure' thing in real life. Therefore, this genre hits me hard every time.
However, for every 10000 failures, there is one success. From Facebook to Uber to Amazon right down our own desi rip-off Flipkart and Ola. Tech startups have changed the face of the world. Don't forget Microsoft and Apple were both tech startups at one point in time.
It's the idea that a bunch of nobodies sitting in a single room, basement or garage can spawn an idea that will change the world that can be fascinating.
Upstarts too has such an idea. The story is set in the tech hub of India – Bengaluru, the location adds more reality to the film. Most filmmakers would have preferred Mumbai or Delhi but they went for authenticity rather than glamour.
As for the startup concept, their idea may or may not be feasible in real life (It's not. Really not.) But it's good enough for the plot to progress and get the ball rolling.
The film has mostly unknown actors, which works well for the plot. There is no name recognition so the story and direction have nothing to fall back upon. In addition, with unknown faces, we can get into the plot without any distractions. The good thing is everyone is convincing in their roles. The coder fellow looks and sounds like a frustrated coder. That's always a plus point.
Coming to the lead among the three friends, Priyanshu Painyuli who was last seen in and as Bhavesh Joshi, is a solid performer. His transformation from a newbie in the tech world to a suave CEO is not over the top but subtle and realistic. I have myself met CEO's like him, the ones who used to be nobodies and now run a multi-crore corporation. He manages his transformation without falling for the clichés where the lead character becomes an a-hole and has to be put back in his place. While his role doesn't go as far as the real like Zuckerberg in 'The Social Network' things are kept in perspective without going over the top villainous route.
The same can be said of Rajeev Siddhartha as the first investor Veer. He keeps it real and despite being the sort of villain of the story doesn't come across as anything but a rich kid wannabe tech millionaire. No mustache twirling bad guys stuff here!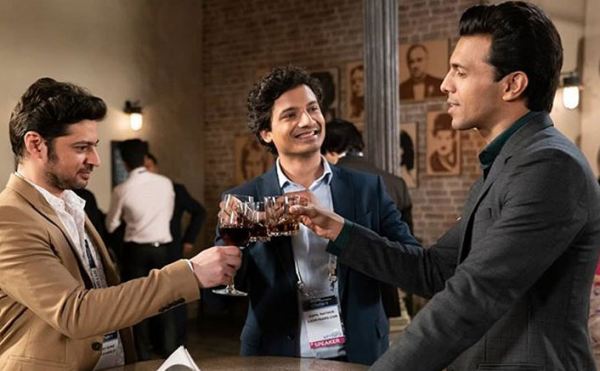 Veer (Right Most) Is a Tobbaco Funded Investor with an eye for profits.
The budget of the film is very limited but they manage to effectively pull off the story they set out to tell. Highlighting on the way the bubble of the tech world where companies like Netflix and Amazon are always in loss and also asks the question of long term sustainability.
This cautionary tale also features the friendship of the three leads as the central backbone to the story and so we get sort of a tech Dil Chata Hai mixed in somewhere. There is no love story in the film and the only female prominent actor does not have any romantic track. That is a welcome relief from almost every single film ever made!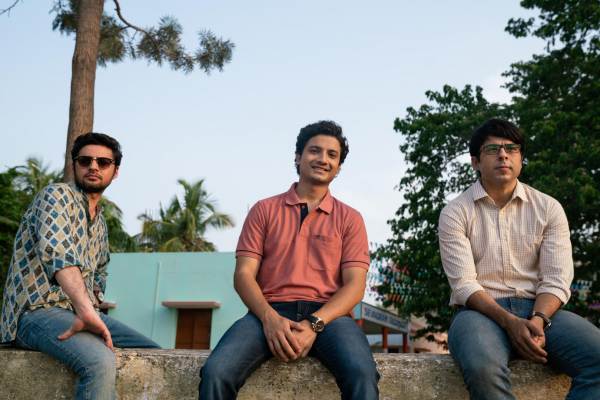 The Classic sitting on the wall made famous by Dil Chata Hai
I just wish that they had a proper production budget and were able to do justice to all the themes they picked up. This could also have been a good Web Series and would have allowed the story and premise to breath a bit more.
Having said all of that, if this subject is of any interest to you as a viewer then this is an enjoyable film to watch. It's not a ha-ha laugh out loud comedy. It has its funny moments but its tone is realistic without being boring.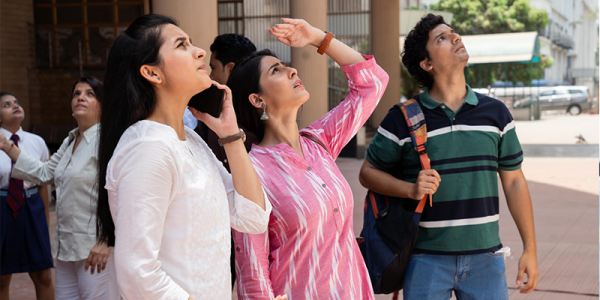 Sheetal Thakur (in pink) plays Jaya another Startup Entreprenuer.
All in all, this film seems to be straight out of the economic times business section. CEO's getting sidelined/kicked out of their own company (Flipkart/UBER anyone?). Investors demanding higher and higher growth without any sustainability (CAFÉ Coffee Day…).
Finally, if none of that seems appealing to you, then see it as a good human story about friendship and the loss of innocence in the face of money.
Rating: 6.5/10. A bigger budget and a longer format of a Web Series might have helped this be a bit more fleshed out.