Skip the blog and Click to Start Watching Now >>

In the fast changing landscape of media consumption, WebSeries have come up as flag bearers of the youth. Relatable, fun yet outspoken, this new medium has caught up with the Indian mass and is the fastest rising avenue of content consumption.

In past few years more than 30+ channels have come up which are constantly sprouting viral, story-next door content. But where can you get all web-series listed to watch at one place?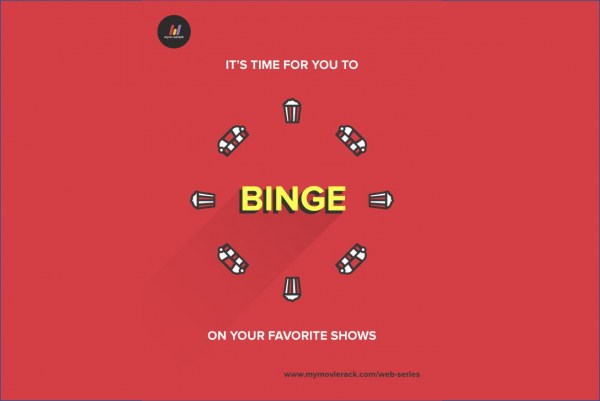 MyMovieRack: The only platform that lets you BINGE web-series across various content providers!!
Discover new web-series: Based on your profile, feelings and likings
Use MMR's patented Discovery engine to find web series based on #feelings along with genre, year and much more. So you can start watching web-series based on your moods like
#mustWatch web-series
or
#feelGood web-series
or
#bachelor web-series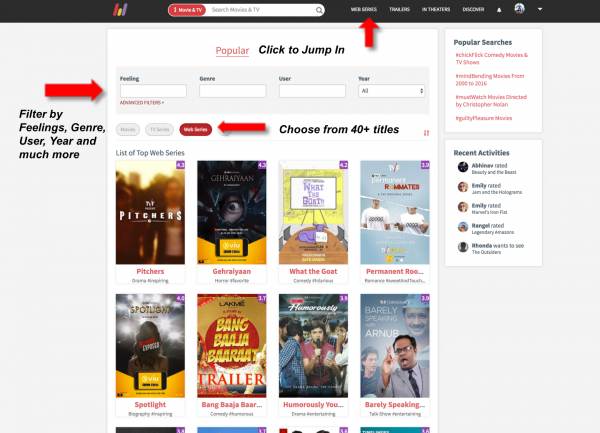 Discover: Access and use MMR platform to discover web-series according to your likings.
Bing watch web-series: continue where you left off
Dozed off? Occupied too much? Don't remember where you let off?..Our engine remembers your progress and lets you continue from where you left off , not just that episode or show, but across all your viewings.
Isn't that amazingly convenient?
**This feature is in beta and available to only few user. We will soon roll it out for everybody**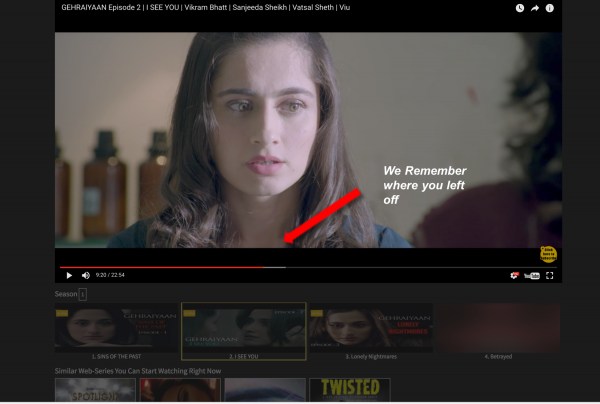 A feature that will make your life so simple and tension free
Get Updates of New Episodes and new series from the ones you are watching
Just watch/rate the show or subscribe to it by adding to Watchlist and you will get updates on latest episodes, trailers and buzz so that you don't miss out on watching it first day!! before your naughty friends spoil it!!!
Isn't it so helpful to keep you updated?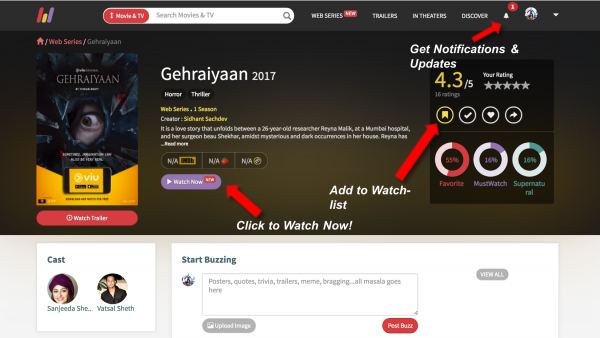 Rate, review, recommend, watch and follow a show, channel on MMR
Get personalised recommendation of shows, channels on your fingertips
By the virtues of our in-house algorithms and database of #feeling based organic ratings, we create curated lists of recommendation which align directly to your profile, tastes and dislikes. A recommendation on which we can bet the Eiffel Tower!!
Isn't that amazingly personalized?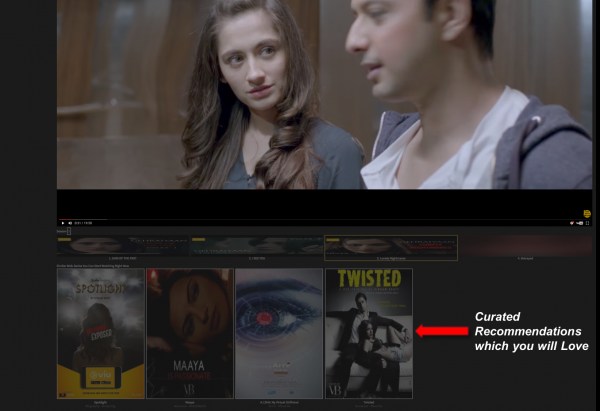 The engine recommends shows as per your behaviour, taste and personal profile
What it meant for content creators?
MyMovieRack will serve as a platform for content creators to showcase & promote their web series. We intend to remove the burden of promotion from content creators. Our engine will match their content with user profiles and recommend them to potential viewers. Users will have the option to try from the listed web series depending on their mood, making it a win-win for everybody. In coming future, we plan to roll out features to increase subscriber base of content providers.
If you are a content creator, drop us a mail at [email protected] to get your content listed.
Get, Set and start Binging!!!
So what are you waiting for! Its time to start exploring and dive into the deep, mystical and exciting world of Web-Series.