As soon as the OTT platforms started hitting sixes with the Indian audience, the contents online became as diverse as the regional cuisines available in this country.
Bengali artists brought their A-game too and now we have a full course buffet of Bengali web shows to feast on.
Bon Apatite!
Saradindu Bandopadhyay's Byomkesh Bakshi has grown into a popular character, especially after its two Bengali franchises and one Bollywood movie.
A widely read and beloved character, this time he is portrayed on the OTT platform 'Hoichoi' by Anirban Battacharya.
Produced by SVF,
Byomkesh
takes us through the mysteries solved by the
satyaneshi
(truth-seeker), as he likes to call himself.
The show has succeeded in attaining the balance between dramatization and grittiness.
Set in 1930s,
Byomkesh
has two successful and engaging seasons you can watch now on Hoichoi.
Byomkesh season 2 trailer
2. The Pink Handcuff

Addatimes.com has comes up with this coming-of-age soft romantic drama in 2018.
Your packed suitcase, your belongings, they can tell who you really are. The protagonists of this show end up exchanging their trolley bags by mistake. They realize this, only later. They spend overnight with each other's bag and belongings as if they had actually spent a night together.

The Pink Handcuff is a story about the night when both of them shed their masks and face their real selves. They connect, know and feel each other through the accessories in their exchanged bags. A 'Pink Handcuff' had restrained them and yet liberated them to the feeling of love at the same time.
Watch it with popcorn and extra cheese.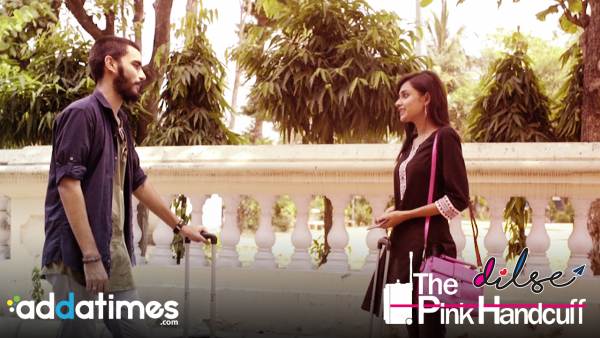 Gathering its popularity as the first Bengali psychological thriller web show,
Six
is getting a lot of love on 'Hoichoi'.
The series takes us through the story of a copywriter, Soumyo Roy, who the authorities suspect have killed his wife, after she dies in mysteriously. Unfortunately for our protagonist, nobody believes in his innocence, including his friends and colleagues. This leaves him with the only choice - becoming a fugitive of the law to prove his innocence.
The cast is headed by Nishan Nanaiah and Shilajit.
It looks promising and definitely piques our interest.
Six season 1 trailer
What happens when an always-confused-looking gentleman becomes your best neighbourhood detective?
You can find the answer on
Eken Babu
.
Created by author Sujan Dasguta, Eken Babu is now streaming on 'Hoichoi'. Its Series finale is scheduled to be streamed on 7th April.
It is being directed by Anirban Mallik.
In the first season, we see how Eken Babu lands up in Bengaluru with all his eccentricity and gets involved in a ghastly murder.
Anirban Chakrabarty plays the title role. The series has started streaming from March 9th.
Eken Babu season 1 trailer
This quirky drama series tells the story of three friends, Dodo, Ronty and Papai. One night they pop a pill sold by some random drug dealer at a party.
The next morning they discover that their lives have turned completely upside down. Dodo realises that he is 7 months pregnant, Ronty starts having some horrid presentiment in his mind and Papai starts reacting wildly to any impulse.
The Mashup Monkeys
brings a thrilling drama to the screens with all its 6 episodes.
The series has been directed by Nirjhar Mitra and the cast includes Pranjal Vaid, Shayak Roy and Preetam Ganguly.
It started streaming on Addatimes.com from 2nd February, 2018.
The Mashu Monkeys season 1 trailer
6. Sufiyana

Set in the 1940s, Sufiyana is a delicately made series about the life of women in those times.
It evolves with every episode and takes us through the lives of a mother and her daughter.

Though this period drama talks about issues women had to go through in the mid twentieth century in India, those discussions are, sadly, relevant even today. A lot of skilfully edited scenes and a solid script makes this show trending and important.
You can stream it anytime on Addatimes.com.



Given that 'Hoichoi' is pioneering with their Bengali web shows, a well crafted horror series hit the right marks.
Cartoon, directed by Sourav Chakraborty, uses some of the usual thriller elements and adds new twists to the plot.

This show revolves around a cartoonist played by Mainak. His mental stability poses major threat to his work life and relationships.
It has a contemporary feel to it.
Definitely keep this on your watchlist.




Disclaimer: The opinions expressed in this article are the author's own and do not reflect the view of the website.
Deblina is a self-proclaimed cine buff with a decent taste in music. She is also an engineering student with a passion for story-telling.